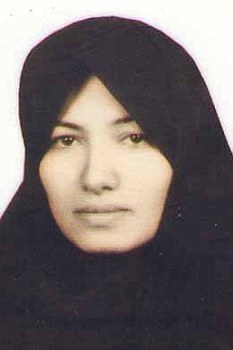 In Iran, Sakineh Mohammadie Ashtiani has been sentenced to death, by stoning, for adultery. There have been 126 executions in Iran thus far this year (as of June 6). There have been 30 in the US, as of last week.
Pick a stone, and feel its heft;
We want to make this last.
Convicted of adultery,
She should not die too fast.
The whore confessed to all her sins
Beneath the lash's sting—
By number 99, of course
She'd say most any thing—
Now we, as Allah's instruments
Must rob her of her breath;
The law's the law, and clearly calls
For stoning her to death
Her acts were unforgivable;
We're righteous as we kill--
Her act was human selfishness
While ours is Allah's will
From CNN
:
A veteran Iranian human rights activist has warned that Sakineh Mohammadie Ashtiani, a mother of two, could be stoned to death at any moment under the terms of a death sentence handed down by Iranian authorities.
[....]
Ashtiani, 42, will be buried up to her chest, according to an Amnesty International report citing the Iranian penal code. The stones that will be hurled at her will be large enough to cause pain but not so large as to kill her immediately.